CERTIFIED FINANCIAL PLANNER™ and fiduciary based Investment Advisor, Partner of N.E.W Advisory Services, LLC, a Registered Investment Advisory Firm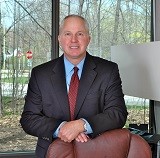 Johnson Wealth Management in an investment advisory firm. Working as a fiduciary we specialize in assisting individuals and couples who would like to effectively manage their finances. In particular we specialize in working with individuals who may be going through a life transition such as divorce, widowhood, or retirement. We have almost three decades of experience as a financial advisor and wealth management firm. Together we have helped many men and women with portfolios over $1 million managetheir finances during time of transition.

If you would like to schedule a free retirement plan review simply follow the link:
Free Retirement Plan and Portfolio Review
For a copy of the latest Newsletter with Market Commentary send me an email from the "Contact Us" section at the top of the page.
Schedule your FREE, no obligation, get acquainted meeting with Mike & Peter Johnson at
Johnson Wealth Management LLC by calling 920-494-2040 or toll-free at 1-800-749-9628. Flexible appointment times are available.