Who We Are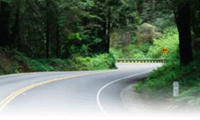 Like my father, Irving H. Johnson who started in this business back in 1963, Johnson Wealth Management is chartered to deliver investment management services to individuals and corporations. Its Financial Advisor, Mike Johnson, has over 20 years of financial experience, and through Geneos Wealth Management and N.E.W. Advisorys Services, LLC., offers various securities and advisory services including investment advising, retirement planning, 401K and IRA rollovers, life insurance, long-term care coverage, and health insurance.
Our investment management services include the development of an overall investment strategy or plan. This plan is based on a financial analysis that incorporates the following factors:
Assessment of the client's tolerance for investment risk

Development of a meaningful, realistic investment objective

Determination of appropriate investment time horizons

Identification of available resources

Analysis of existing investment assets

Development of a portfolio rate-of-return objective
Our financial analysis provides the basis for the allocation of investment assets.